Here you go Budnate. A few pics of my truck.
I put the head-ache rack in so it is there all the time. Has 3" angle iron box caps that run the full length of the box. That way I don't dent my box rails with anything heavy.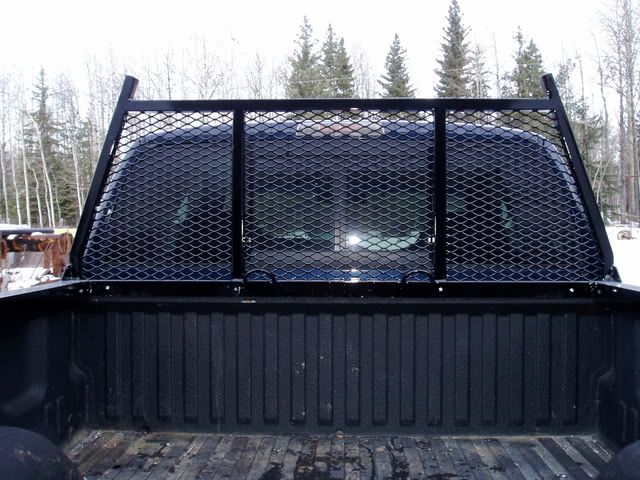 Then the tool boxes and cable raps (swing out on the left side) are all attached to one main skid that bolts to the fithewheel rails in the bed. Then the welder and both oxygen bottles along with the yellow extention cord (right) and the remote (left) all lift out on another little skid. The tail gate has two sleaves on either side for my vise to fit it to work off of.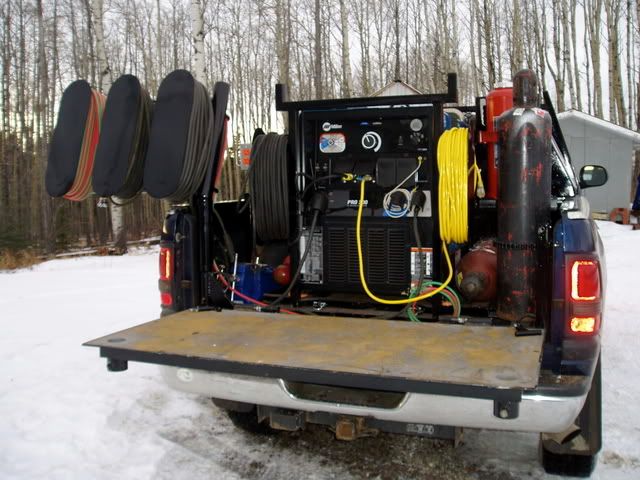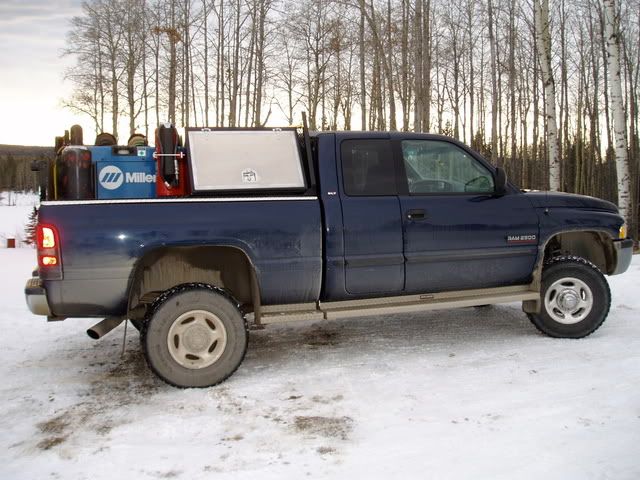 These are pics that I had in my computer all ready. If you got anymore questions budnate, let me know. Happy to answer ya.