Discussion Starter
•
#1
•
this past weekend i installed the WinJet projector fogs that chad sells to see how well they match up to my G1 projectors i have currently in my headlights.
upon getting em the first thing i noticed was no adjustment screws, that was the first con, when i got them they come with halogen bulbs and thats to be expected, since my HID bulbs for them had not come in yet, i figured id test em out and see what i might could expect, needless to say i was VERY dissapointed, with halogens they would have been useless on pretty much any truck IMO.
The next day however i my HID bulbs came in so i went outside and tested em out with some 5K bulbs, this is what i saw when shined on a wall...
these are no high end projectors obviously but i wont say they are bad, yes there are the 3 major obvious hotspots but there is still a good amount of light from these, now i was only using a cell phone since my good cam was at my house and i was at my camper at the time of the install, but when i shined these out in a field they had some good reach, and honestly were better than most aftermarket projector headlights.
:teacher:
this is what the fog lights look like out of the box...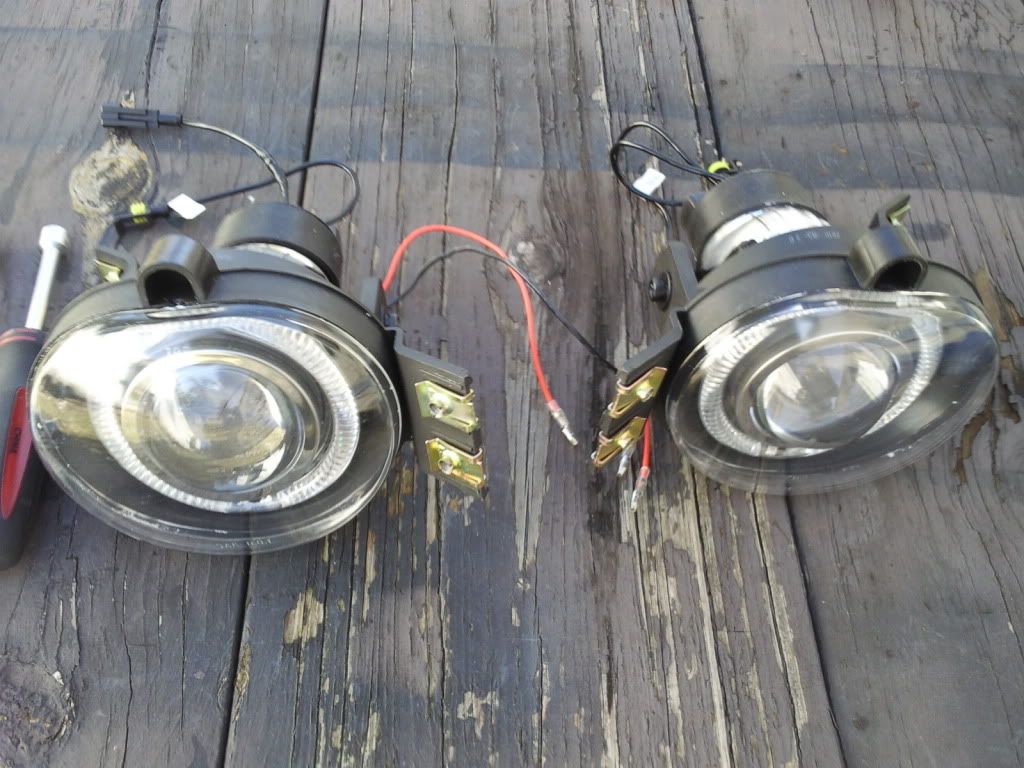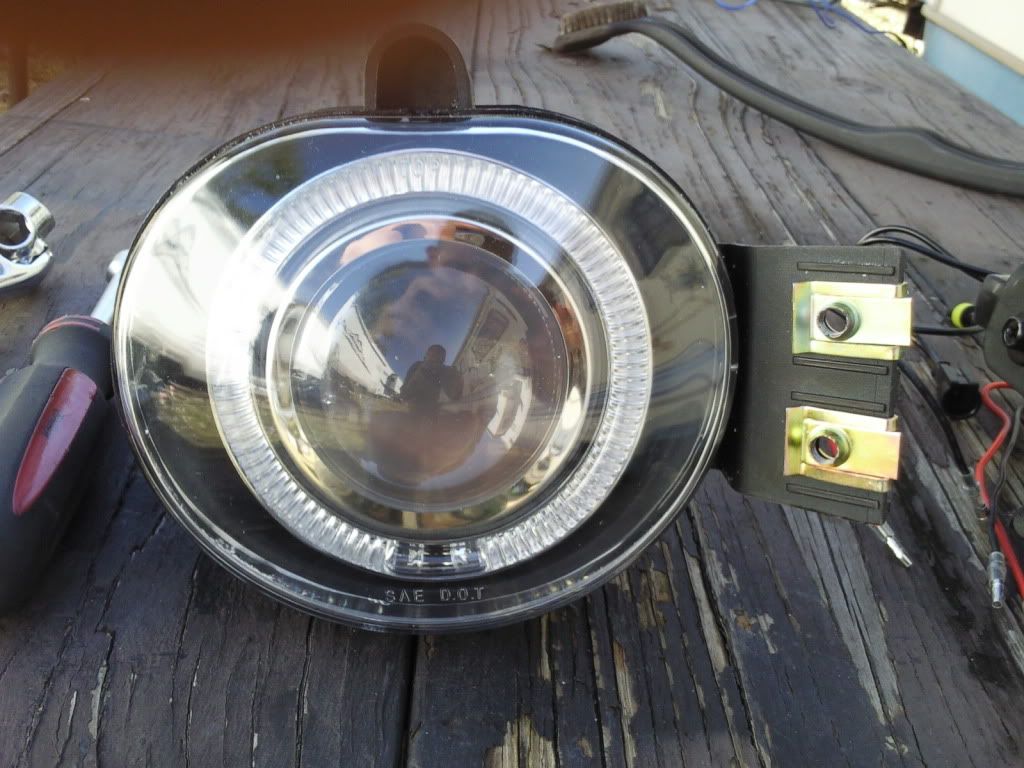 they appear just like the ones on Ebay you can get for around $60 that are absolute junk, but now ive owned both sets, and these are 500x better than the ebay ones, the projector is bigger and has a much better output than the cheaper counterparts, these also have a cutoff line, the ebay ones kindof just throw light wherever, and with HIDs the ebay ones put out ZERO usable light...
that being said here are some more pix of the lights during installation...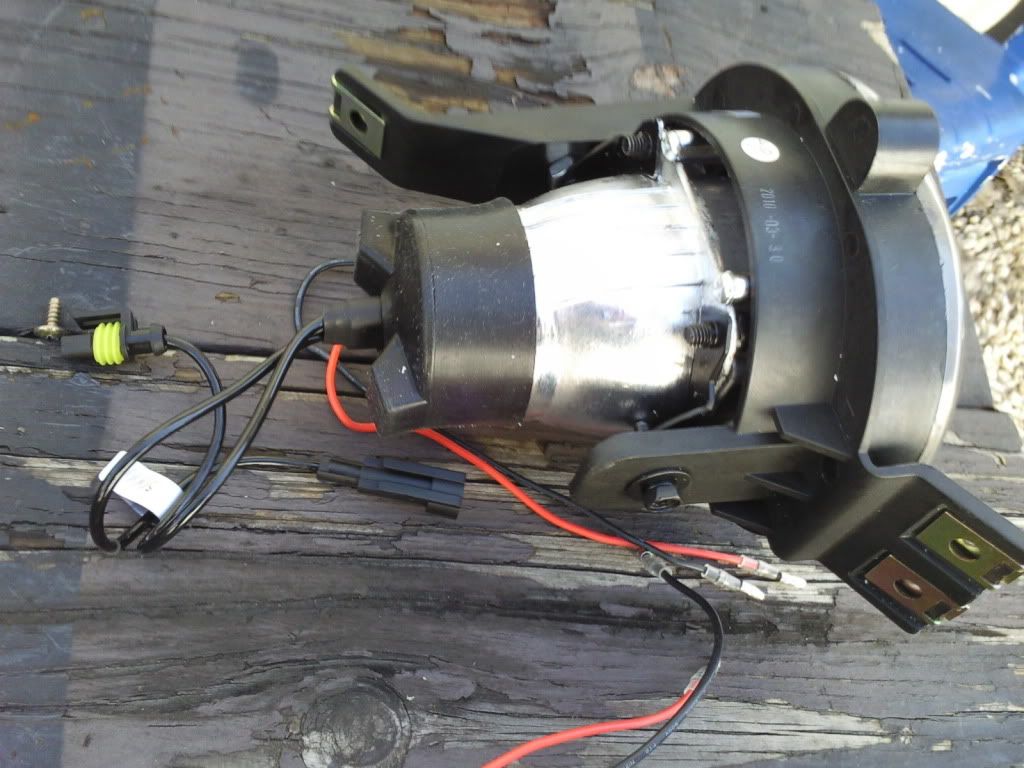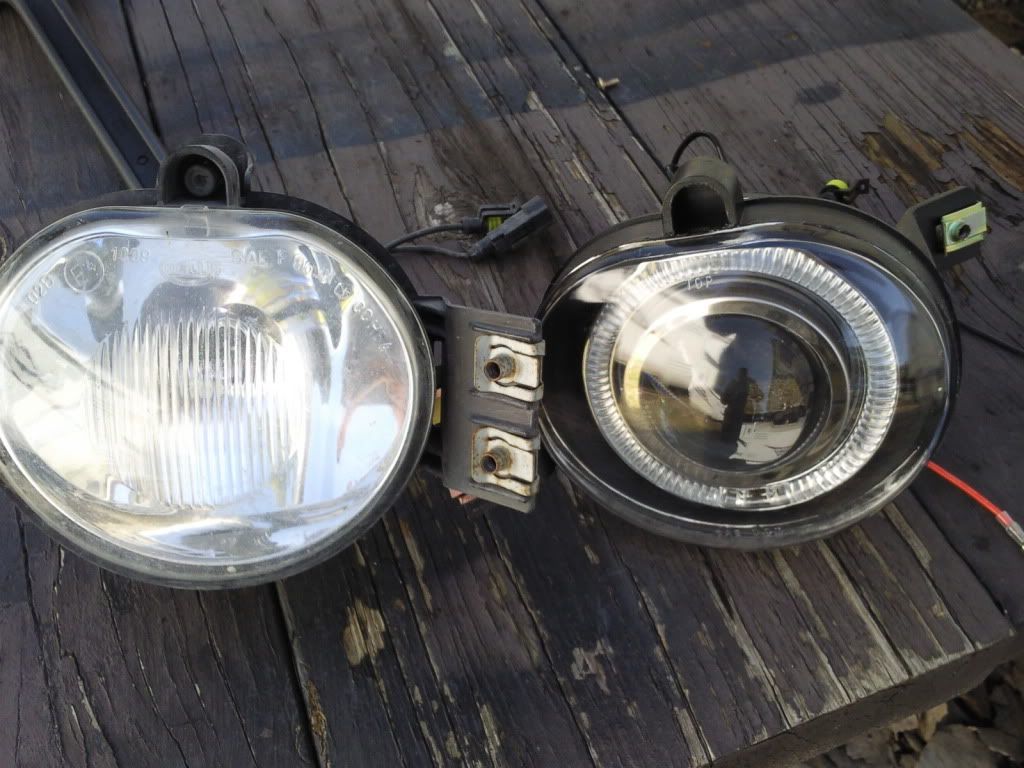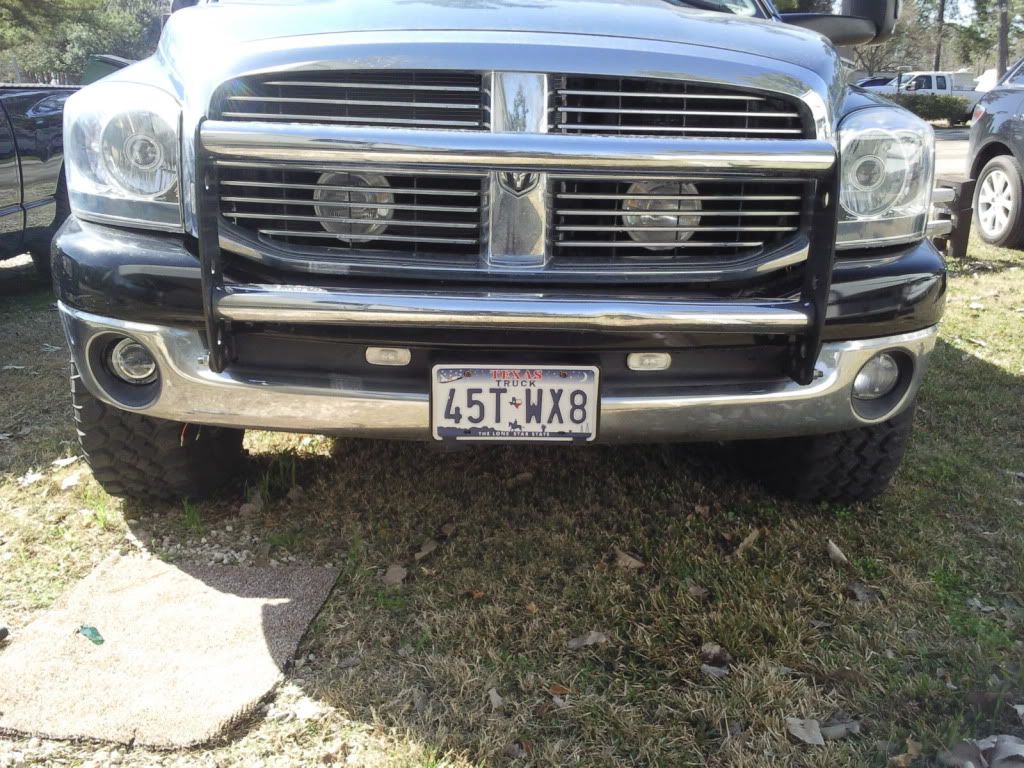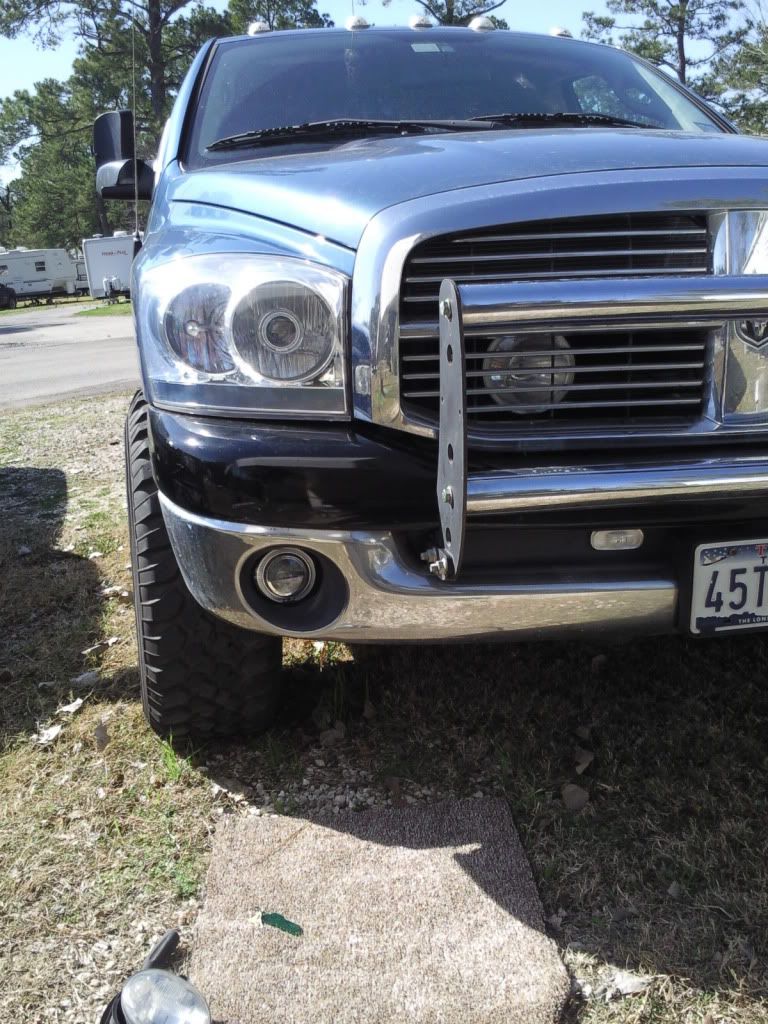 Notice in this pic with the HIDs turned on that they wont blind oncoming traffic
:rck::rck::rck: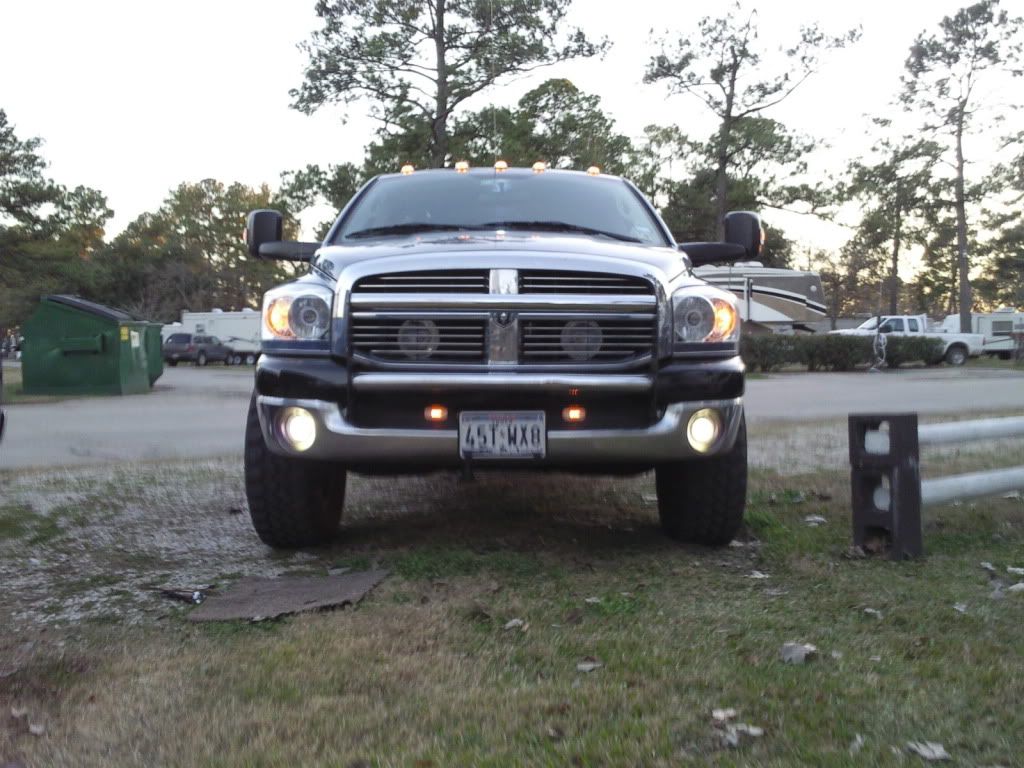 But below the cutoff they do their work :gr_patrio
Now here is the best pic i could get to show how well they work, and this pic is not modded in any way, this is fogs only...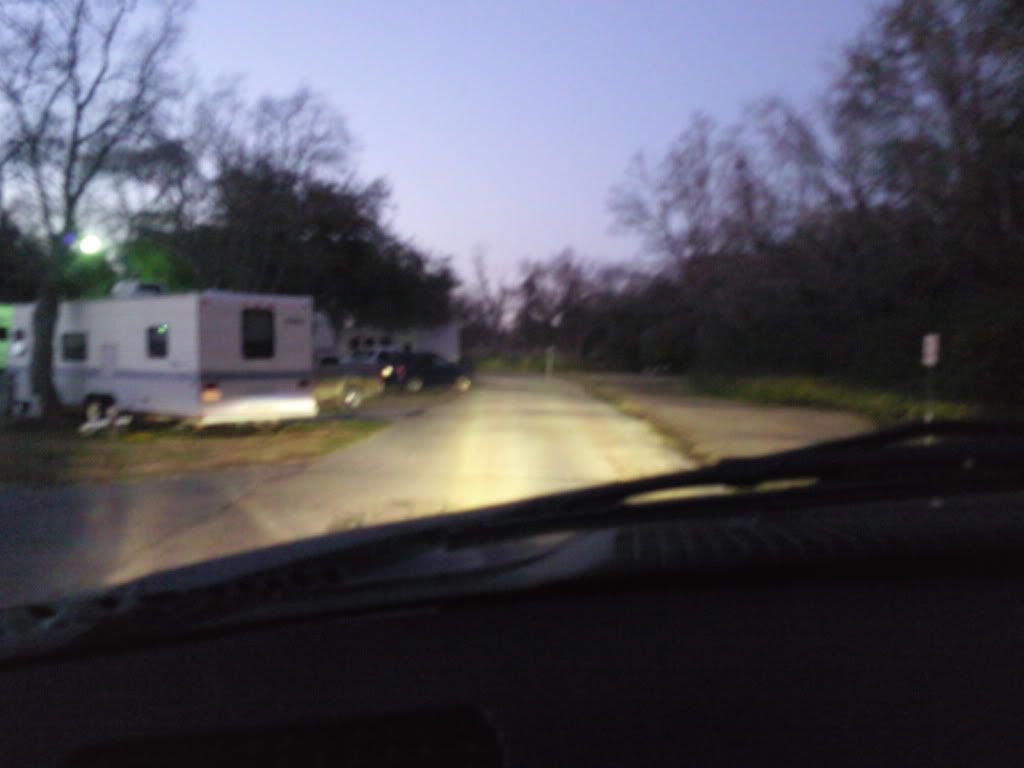 not bad considering this is just a bolt on set of fogs, and they still need some adjustment, (the only hard part), my only complaint with the output is that they had 2 intense beams of light that went along the ground infront of you, vs just an even flood of light, that aside they were decent fogs...
now it comes down to would i suggest these to a friend, well that depends, if the friend has a high end retrofit, such as the morimots, FX-R, TL projectors, ECT. then these will not compliment what you have done, nor will you like the output they give since you would have been used to such High quality light...
but for anyone with some of the lower end kits, such as the G1 and G3 kits, or if you have Ebay projector headlights with HIDs, then these would be an excellent partner to go with what you have, these are as bright as my G1 kit i tested these with, maybe even a tad brighter with em aligned where i wanted em
now these compared to factory fogs:
halogen to halogen - factory wins hands down
HID to HID - the projector fogs would have to win because of the simple fact they put all of the HIDs lighting to the ground where you would want it instead of the other drivers eyes :rck:
so in summary, these would be good for anyone who wants better fog lights than what you get from the factory, they look good installed and actually have a function, even though the halos are pretty much useless, all and all i give them a 6.5 out of 10, i will say that my dealings with Chad through the buying process were great, he responded fast to each of my thousands of questions i had asked before i actually decided to buy these, so that proves he is a patient man, i told him i wanted to have the projectors before the weekend so that i can get em on asap and he had em here thursday, and i couldnt be happier with how things went during the entire transaction, so thank you Chad from a satisfied customer :gr_patrio