Discussion Starter
·
#1
·
I installed the Viper e-fan last week and hadn't posted anything about it on DT yet so here is my install pics. I'm slowly making my way to the engine. I just have to find it first. From the passenger side, you can not even see the engine. The shaker covers most of it, but the intake, fan shroud and overflow tanks cover the rest. To help clean this up I decided to go with an electric fan that I've been putting off for two years now and go shroudless. I am now in the process of building an intake that is built into the shaker.
Here is what I started with.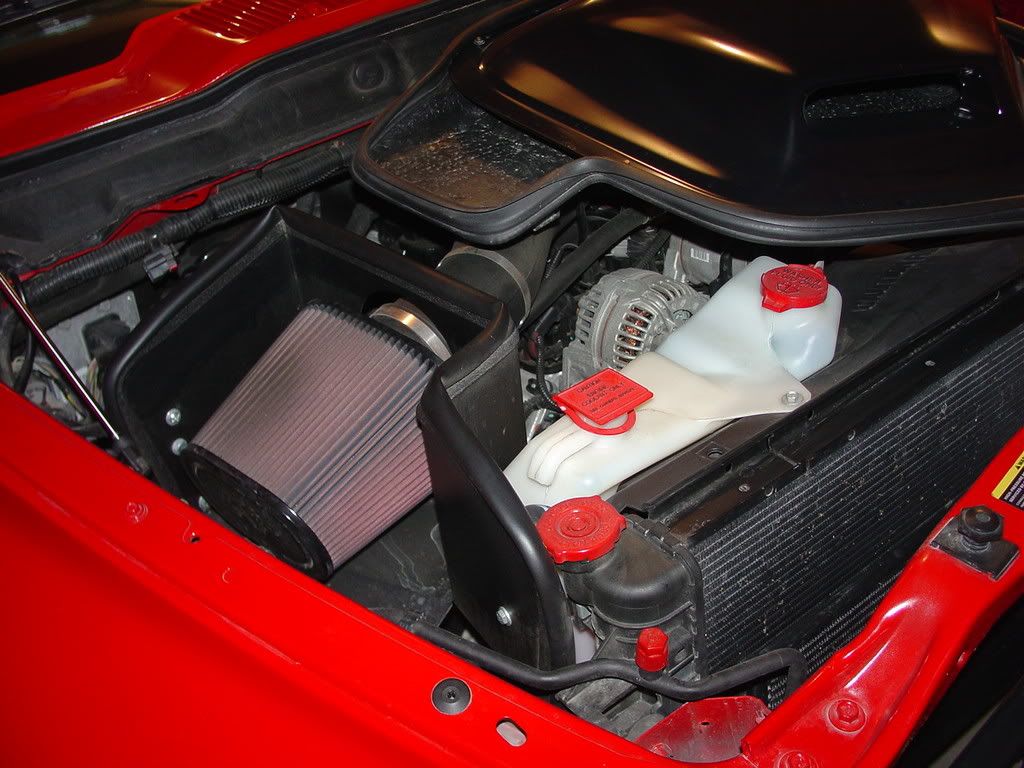 Here is my new electric fan.
Here are the stock tanks.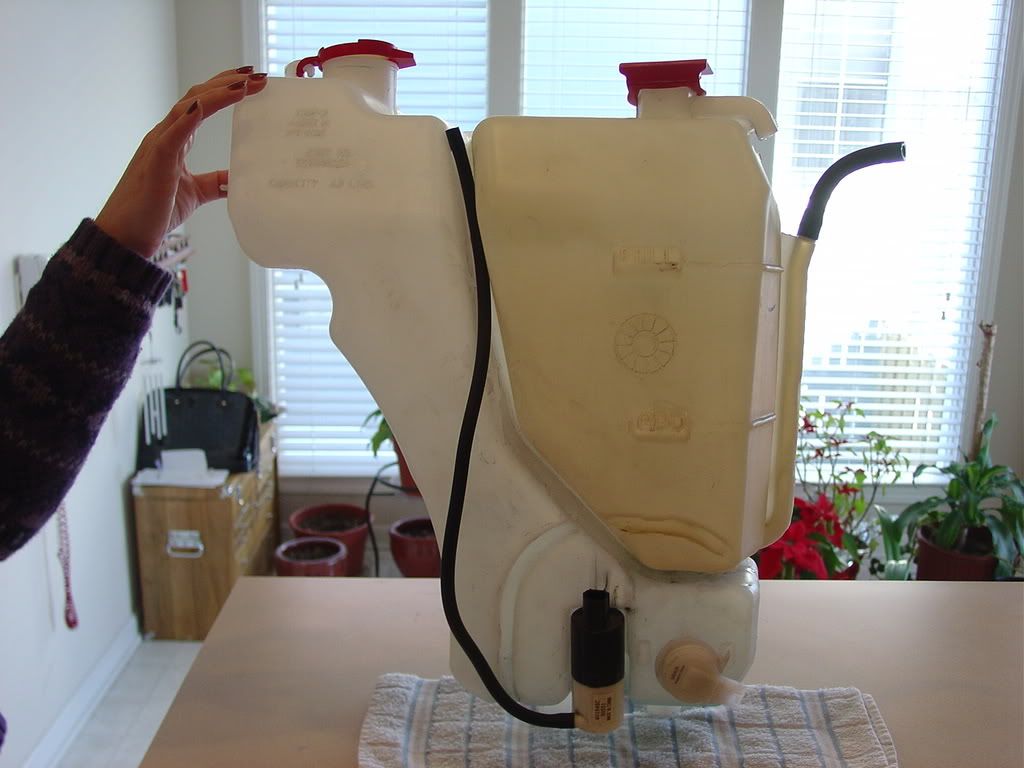 Here is my new overflow tank.
Here is the stock fan and shroud removed.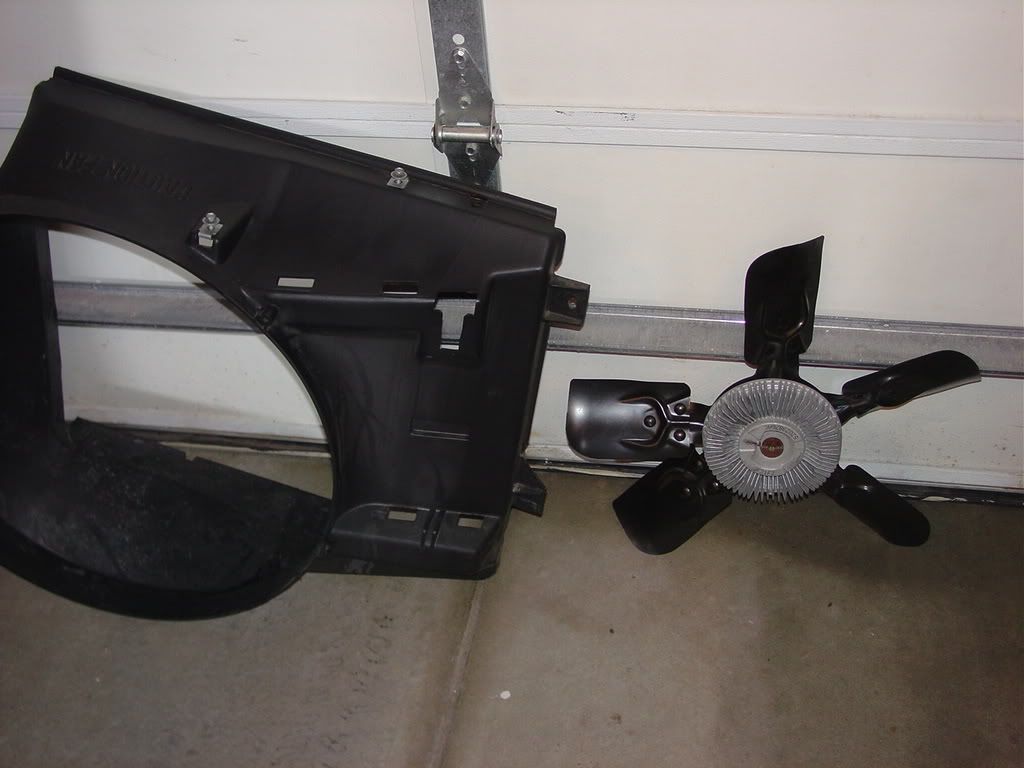 Here is where the new tanks will go.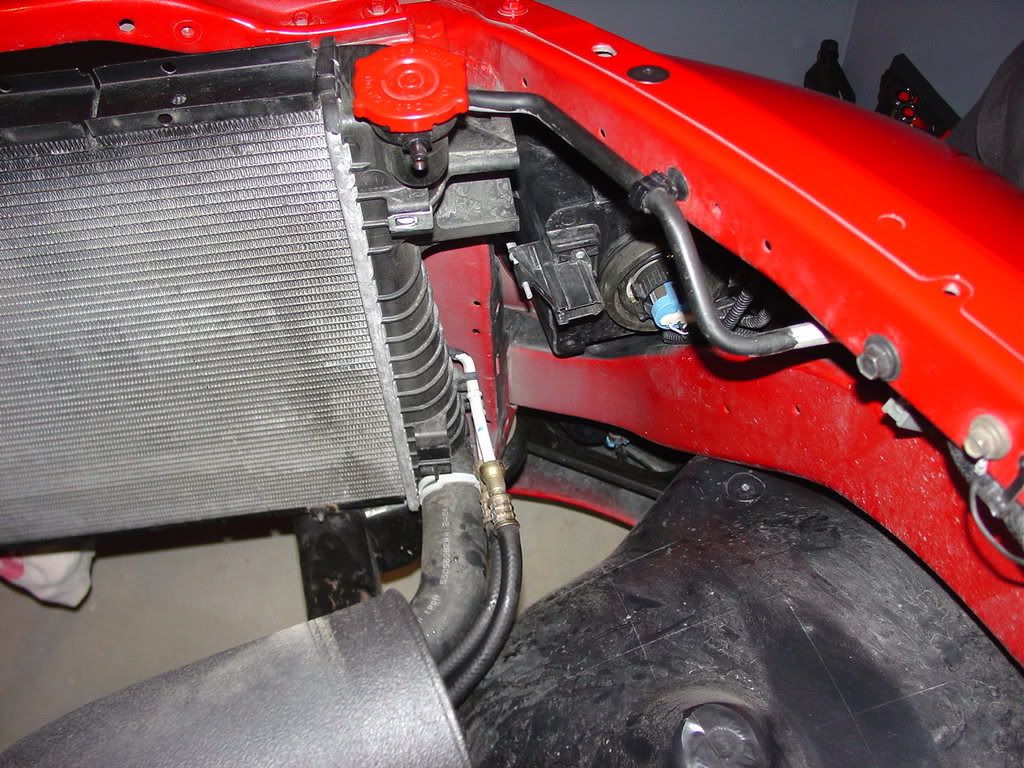 I built a frame for the fan out of 3/4 inch square aluminum tubing. I was going to have a couple guys at work weld it for me but I got sick and haven't been to work in over a week so I used L-brackets.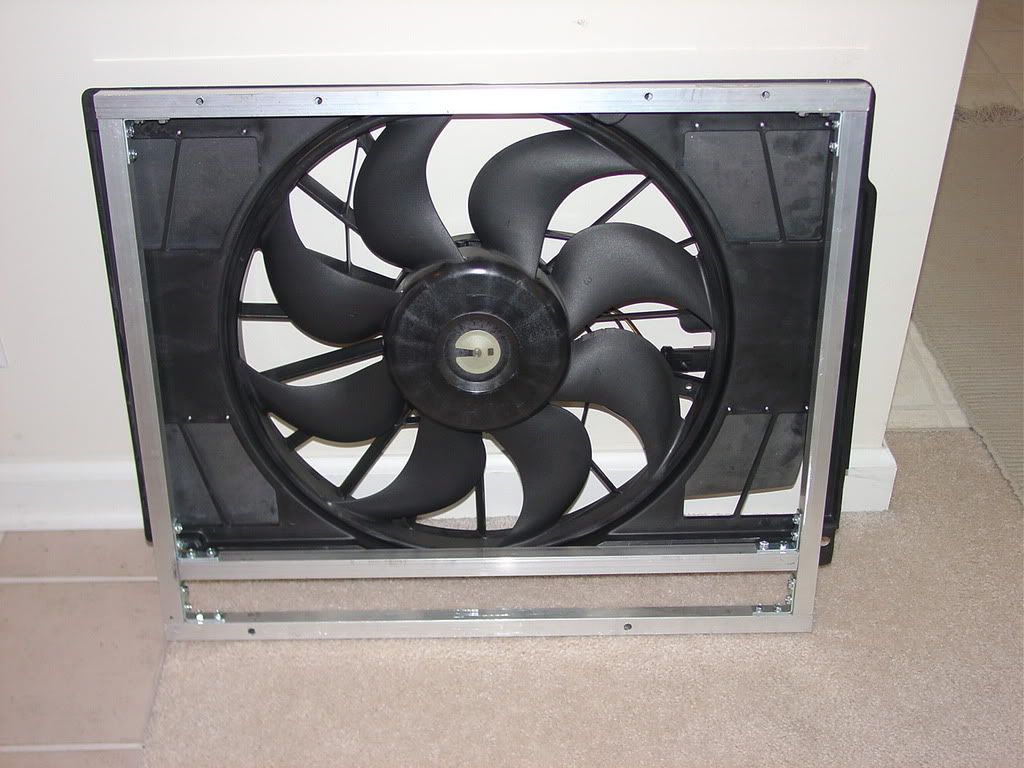 Here is the radiator with the stock shroud removed and the mechanical fan gone.
Here's how the frame sits on the radiator.
Fan on the frame mocked up.
I'm using an FK-60 controller to control the electric fan operation. I bent up a bracket at work a couple weeks ago out of some scrape stainless steel they had laying around.
I painted the bracket flat black and mounted the FK-60. This thing will pretty much be out of site. The wire pigtail I made for connecting to the fan is done in this picture.
I painted the frame for the fan flat black as well.
The fan and controller are installed and the wiring is finished up.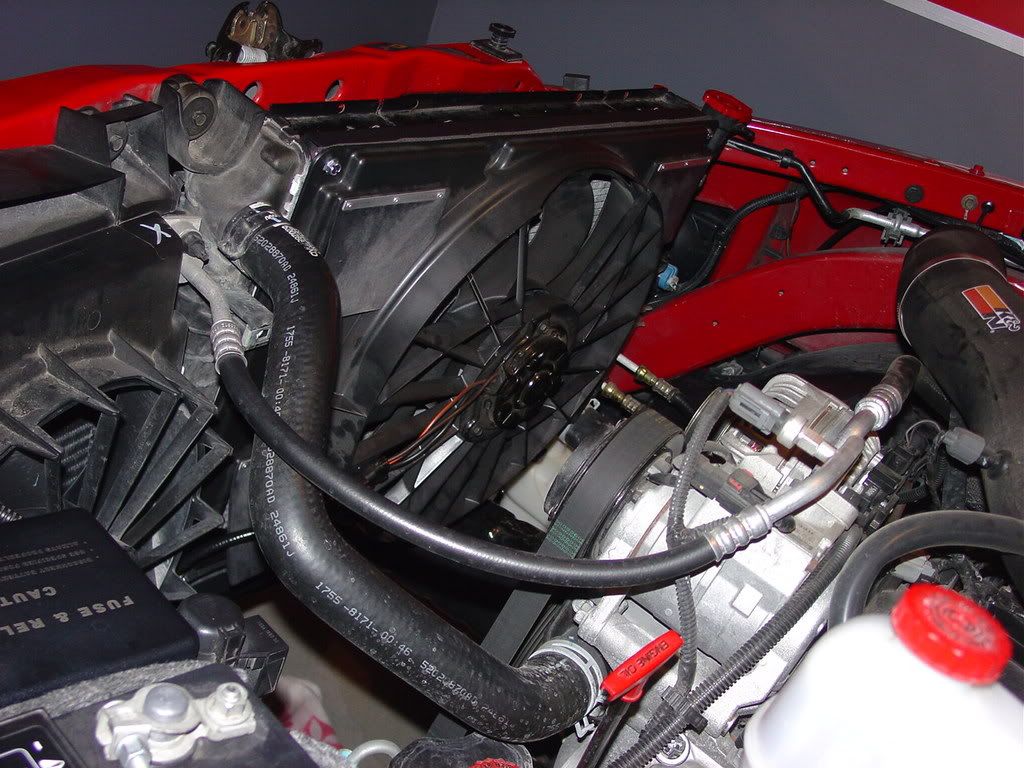 I painted the tank brackets black.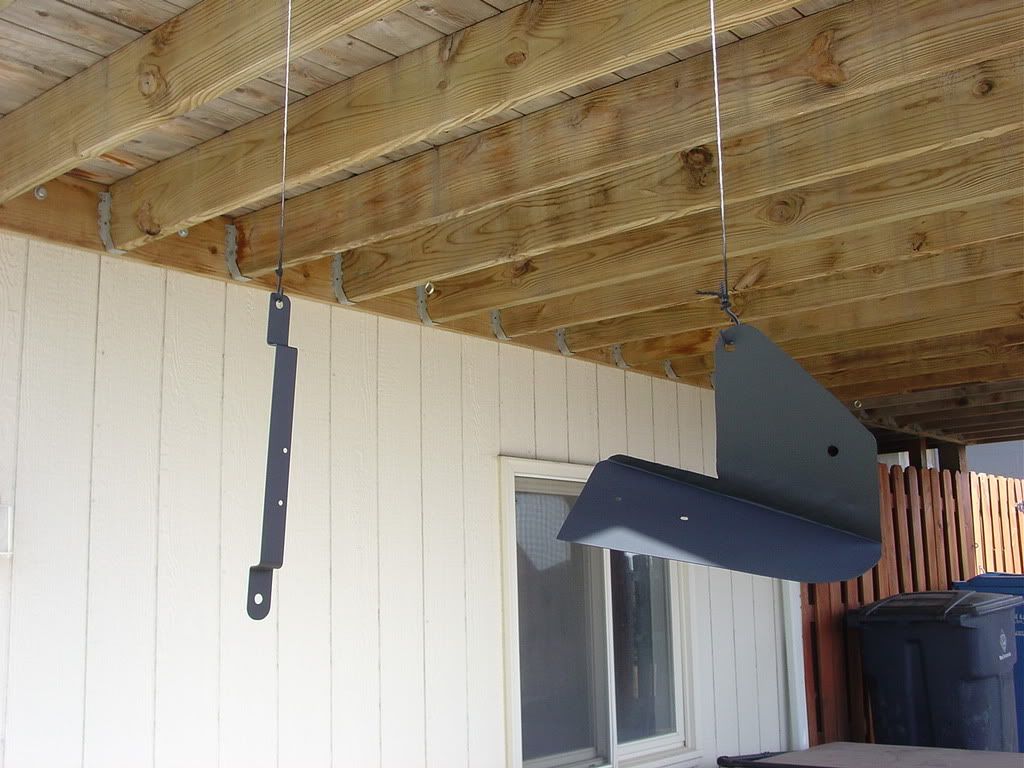 Here's the brackets mounted on the tank.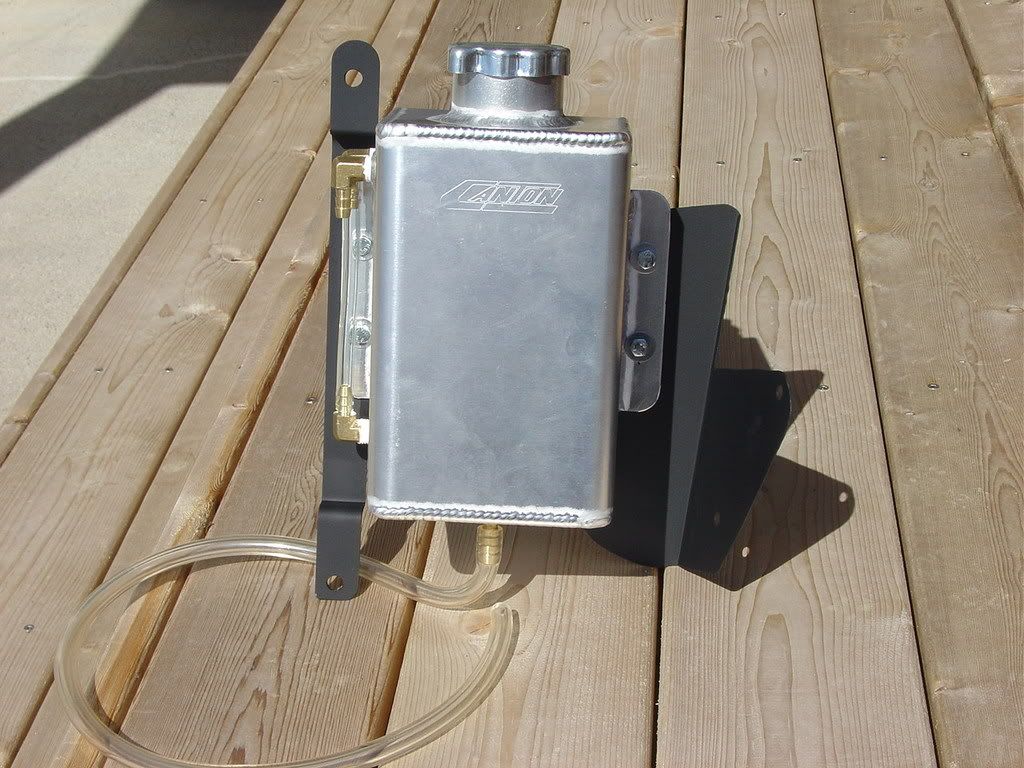 And here is the tank in it's permanent location.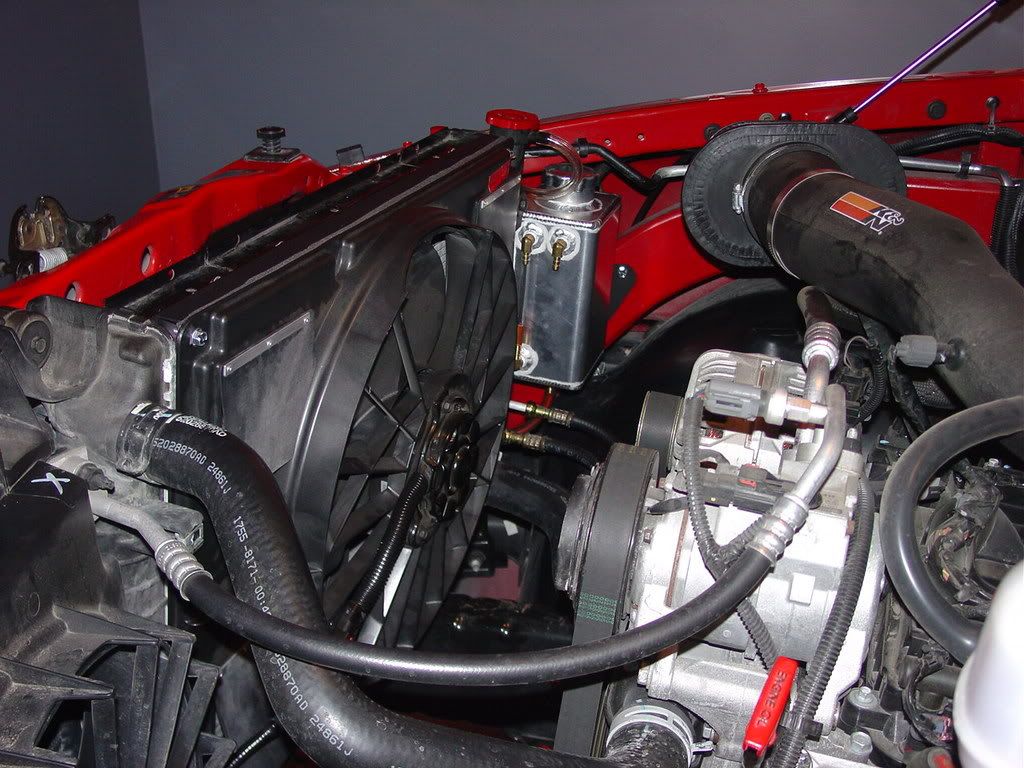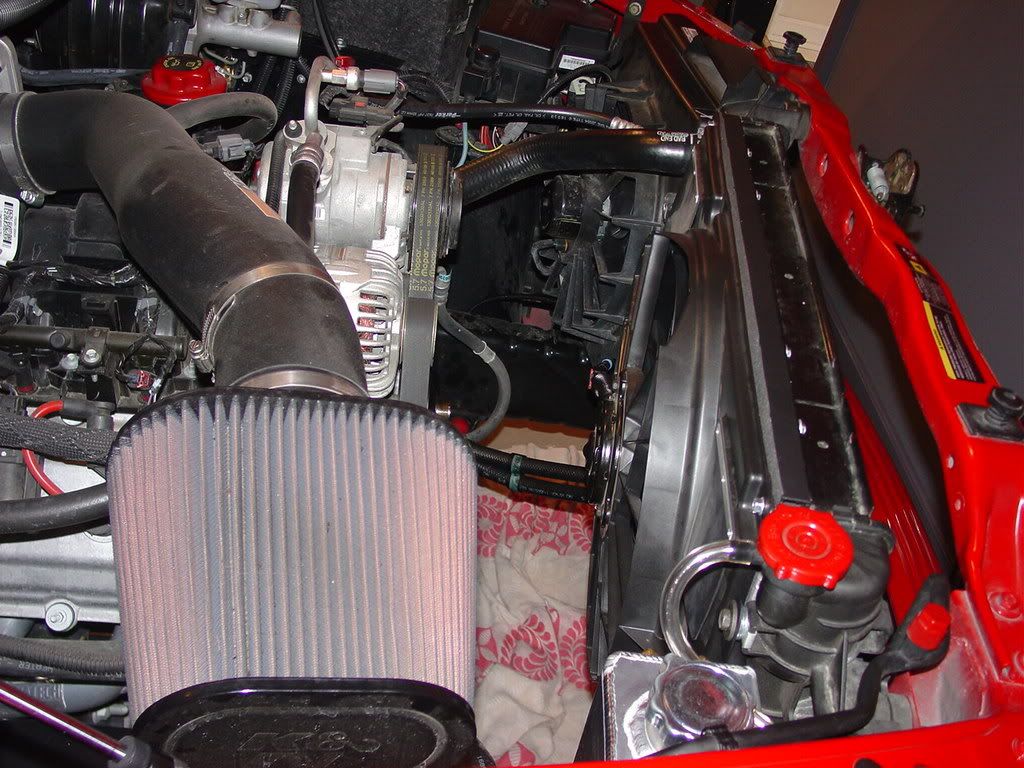 I fired the truck up and everything is working like a champ. I still need to do the windshield washer tank but that isn't needed to drive the truck so no hurry there. I may pull the tank out to be powder coated in the future if I have something else that needs to be done. Look at all the room in there.
Post up and let me know what you think. I'm working on the intake now.