Discussion Starter
•
#1
•
I figure I oughta start a build thread to keep track of everything I've done and will do to my truck.
The truck in question is a 1995 Dakota Sport club cab short bed with a 318, automatic and 3.90 rear gears. It was left at my shop over 11 years ago with a bad transmission. Two years ago I decided to fix it up and turn it into a daily driver, so I replaced the bad tires with some junkers I had on had that held air and got it inside to a lift to begin the job of making it run.
First I replaced the battery, changed the oil, stuck a new serpentine belt on it, cleaned out the fuel tank and put in a new pump, flushed out the fuel lines and rail, cleaned the injector screens and replaced the crank sensor. It started right up! The next hurdle was the bad transmission, which I had rebuilt at a reputable shop.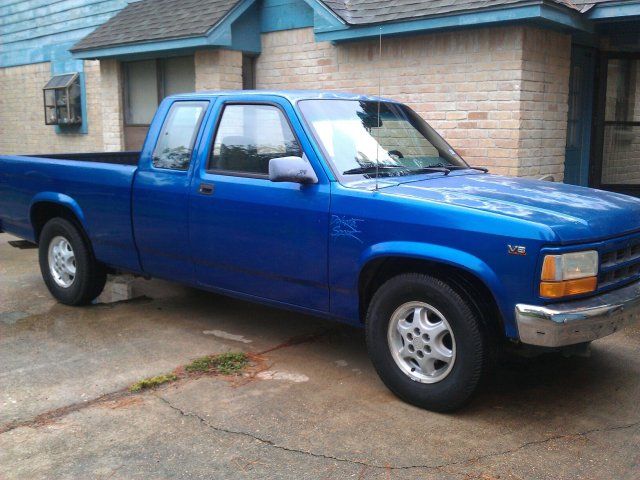 I plastidipped the hood to keep the paint on until I finished everything else before having the truck completely repainted.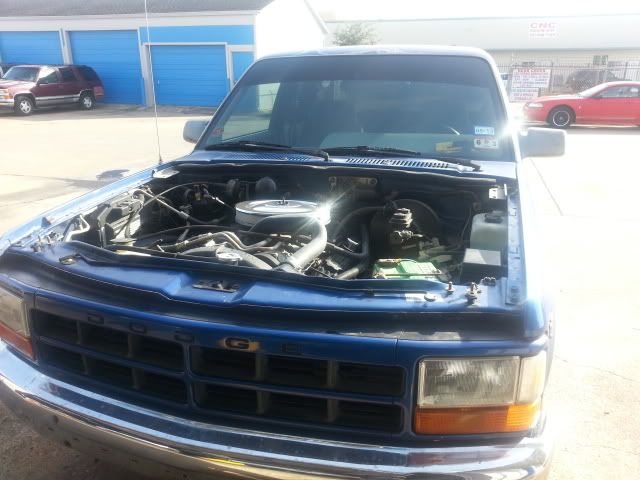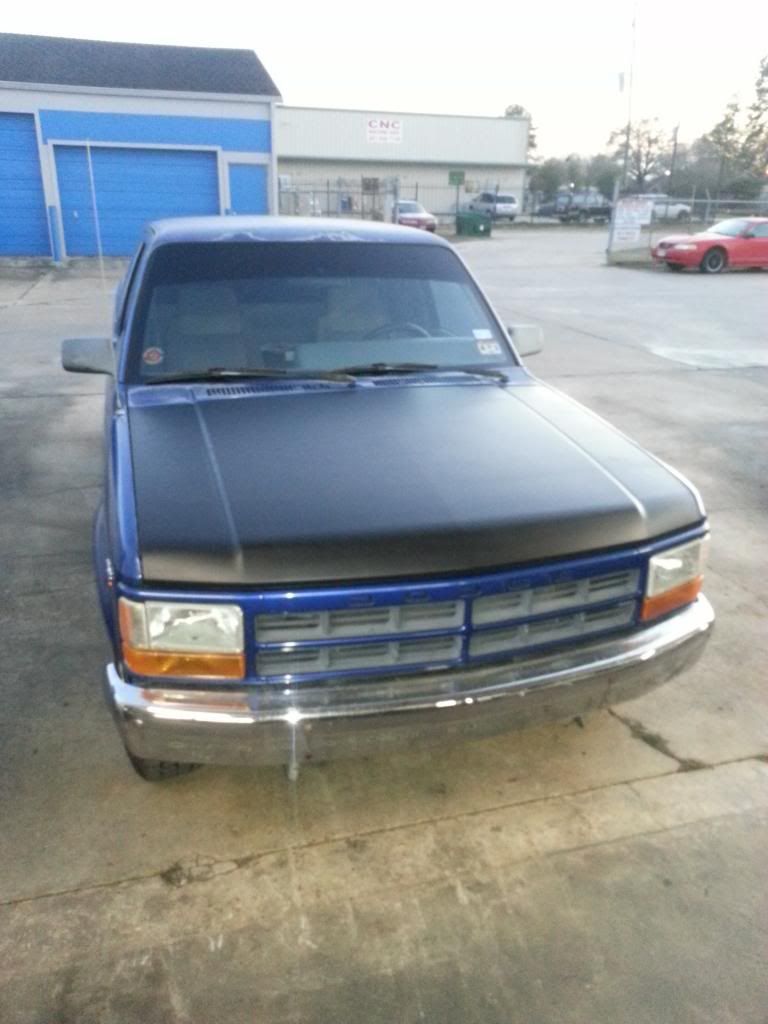 The truck in its current condition put down 168hp to the wheels. At this point the little 5.2 was peppy but didn't have the get-up-and-go I was used to so I replaced all 8 injectors, the MAP sensor, IAC valve and threw on an MSD ignition coil and Mopar Performance computer. This gained a huge difference in driveability but it still wasn't to my standards and realized since this is an OBD-1 computer I am extremely limited on performance modifications. I have only two options... convert the truck to OBD-2 or convert to a carbureted setup.
I picked the third, remove the 318 and drop in a 440!
I have another junk truck at my shop that the body has gone to hell on, but the motor and transmission are worth saving. Just today I fired it up for the first in 20+ years and it ran extremely well. I cut the fuel line at the pump (so it wouldn't try to suck in whatever was in the tank), poured a quart of Marvel Mystery Oil down the intake and let it soak for a few minutes before turning the motor over by hand multiple times, removed the distributor and oil pump gear to manually prime the oil system using an air drill and allen bit, replaced the oil filter, put a bottle of seafoam in the crankcase and I filled the front fuel bowl with fresh gas. Here is what happened! The gauge I have hooked up is an oil pressure gauge.
http://www.youtube.com/watch?v=JVgpy7UfKsY
Now that I have run the motor for a bit and know everything is good, I am going to pull it out and stick it on a stand for a complete rebuild to replace all the seals and gaskets. The transmission is coming out too and will get a B&M shift kit and new torque convertor.
I will post more when I get further.