Discussion Starter
·
#1
·
I had an old 1986 Chevy K20 that we had tons of plans for and were going to build up to something crazy! BUT... life got in the way, and we had to sell it.
How we got it: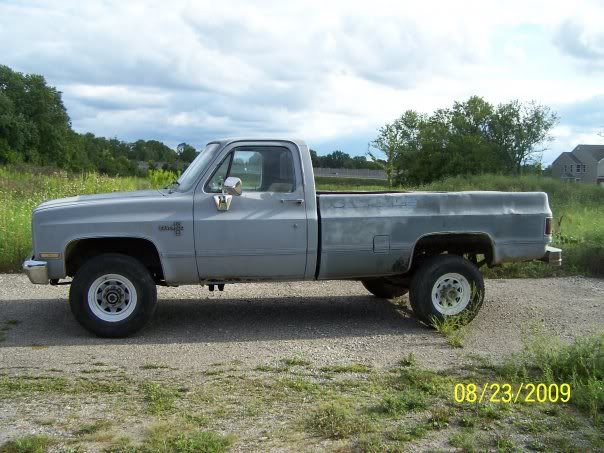 How we sold it: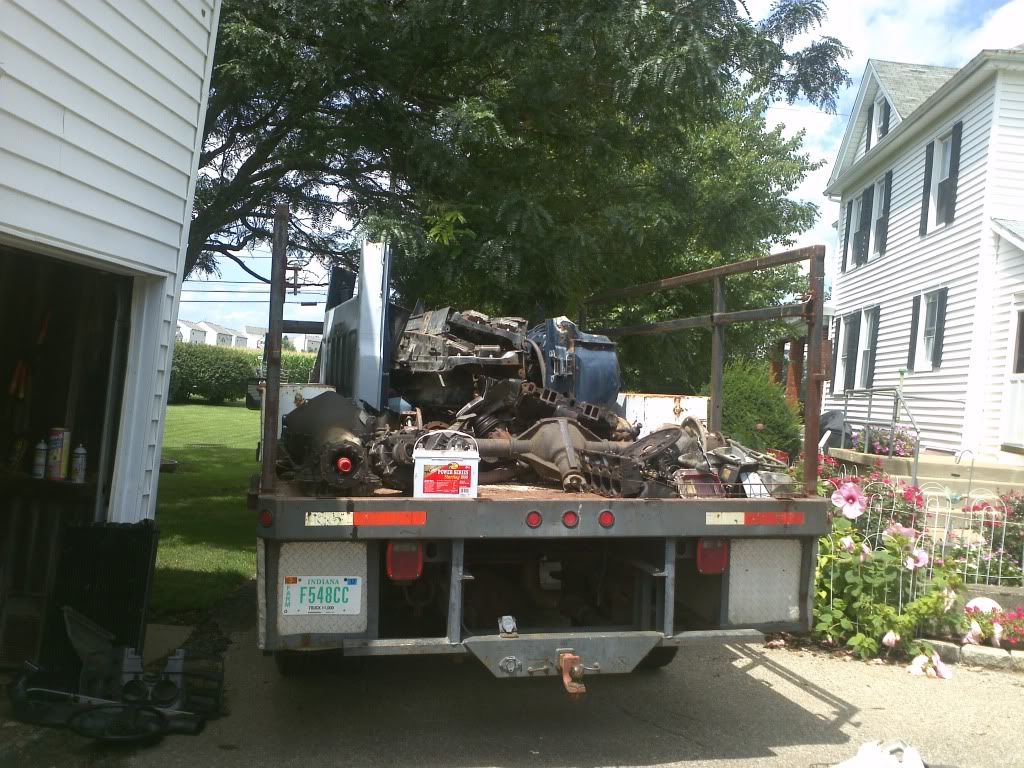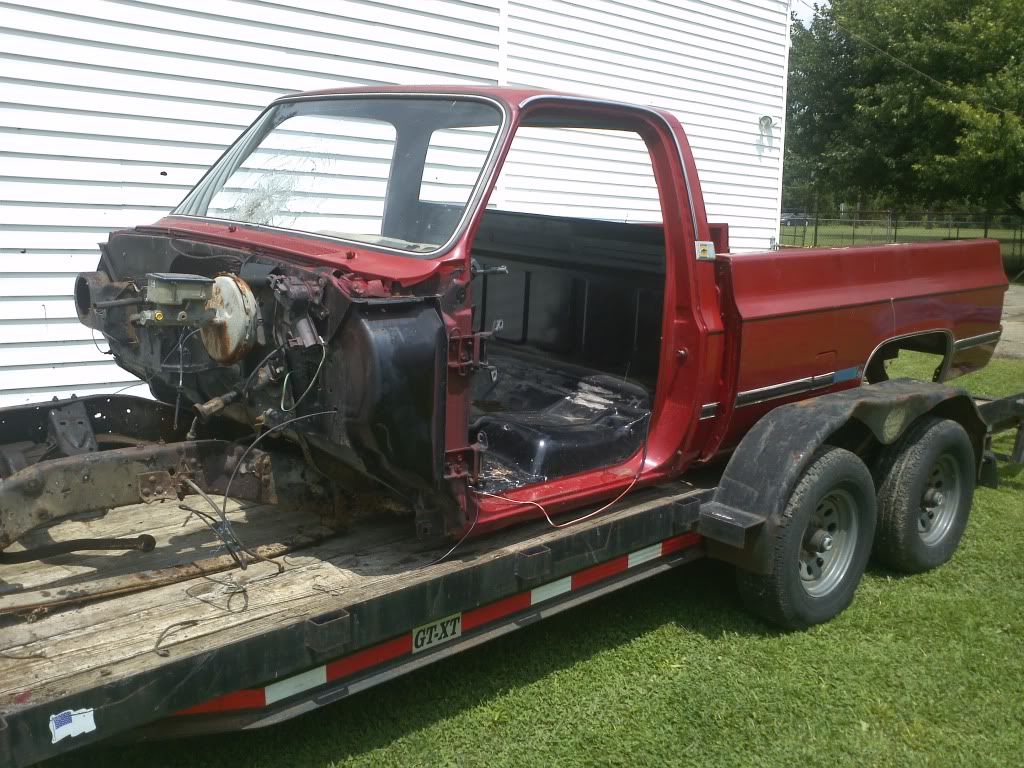 That one wasn't Mopar, but it was a truck...
This one well... isn't a truck, but its a MOPAR!!!!
This car has been in our family since new. My Grandmother drove this car when she was young. It was then passed down to my oldest aunt and then garaged behind my Grandma's house in the early 70s, and has been sitting there since. Well, she passed away almost 2 years ago, and the house just not got put on the market for sale. Well, the car has to go before the house sells. That's where I come in... A couple other family members want it, but either don't have somewhere to put it, or don't have the skills to restore it... I have both!
So here she is: Our "new" 1948 Plymouth P15 Deluxe!
She has the factory 217.8 cubic inch Flathead I6 making a whopping 95 horsepower at 3600rpm! It has a 3 on the tree manual transmission.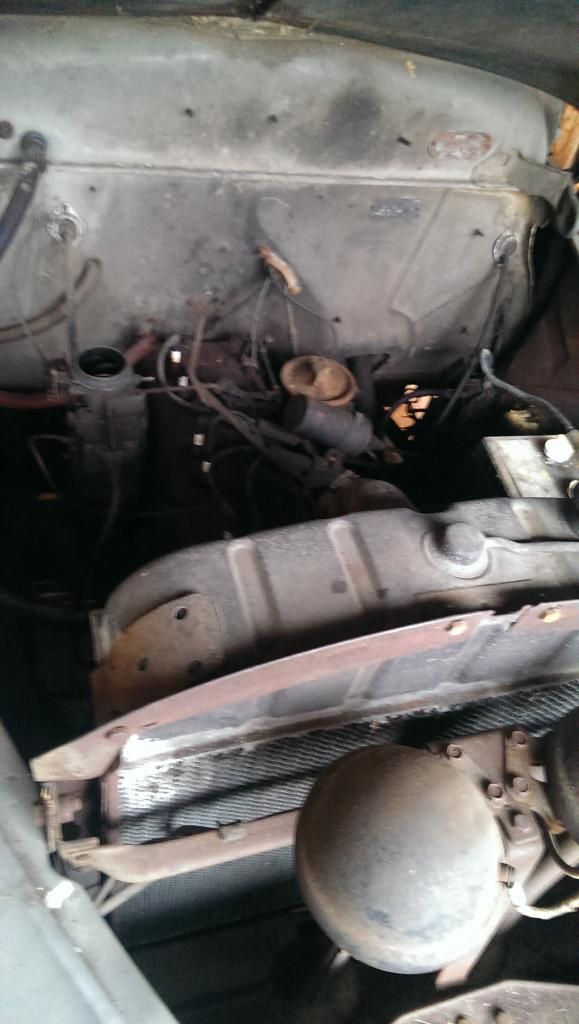 The car is a 4 door sedan, which has a standard opening front door, with suicide doors in the rear.
This car is nothing close to small... with a 117in wheelbase, and 196 3/4" long.
The car has been in the garage for almost 40 years, so of course the car isn't perfect. Gaskets have let go, and the tires are dry rotted.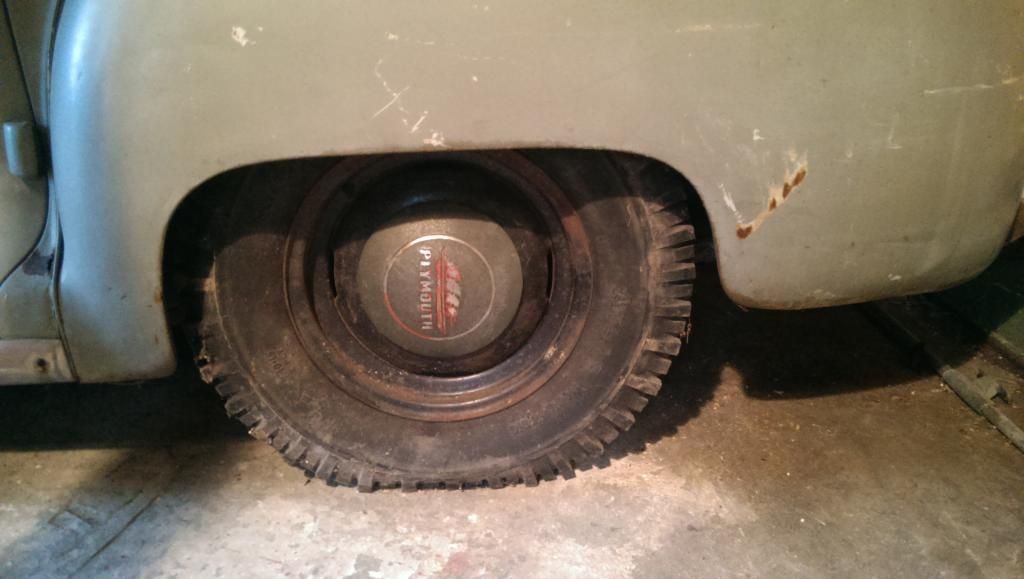 Surprisingly enough though, this car is incredibly clean! There is only a couple small spots that are going to be reached, and only a couple other spots with surface rust. The frame is solid, just needs cleaned and repainted.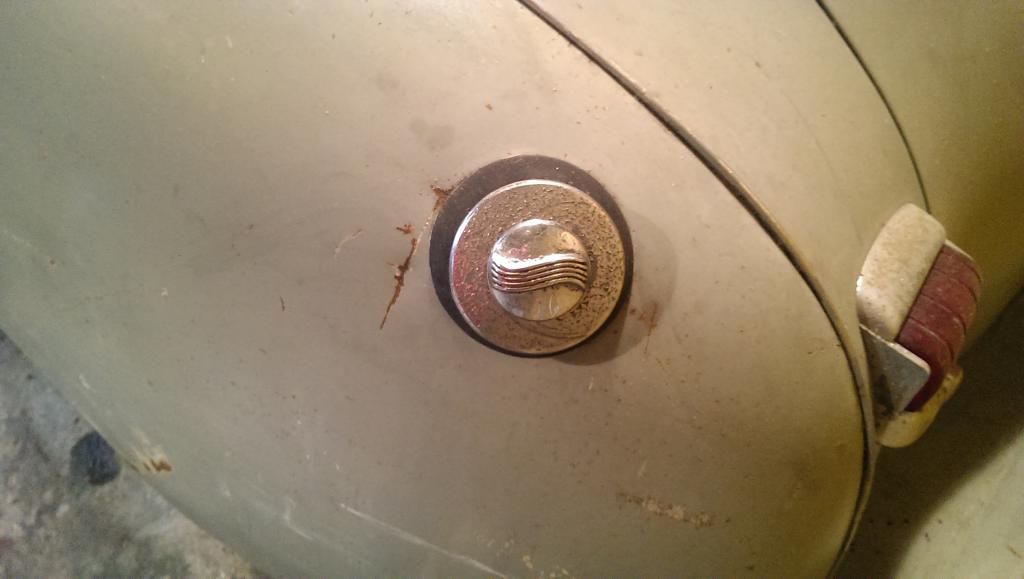 The interior is very clean for it's age too! It will need redone, but the car is 66 years old!!! There is even extra parts in there! New gaskets, missing chrome trim, an extra carb, and transmission!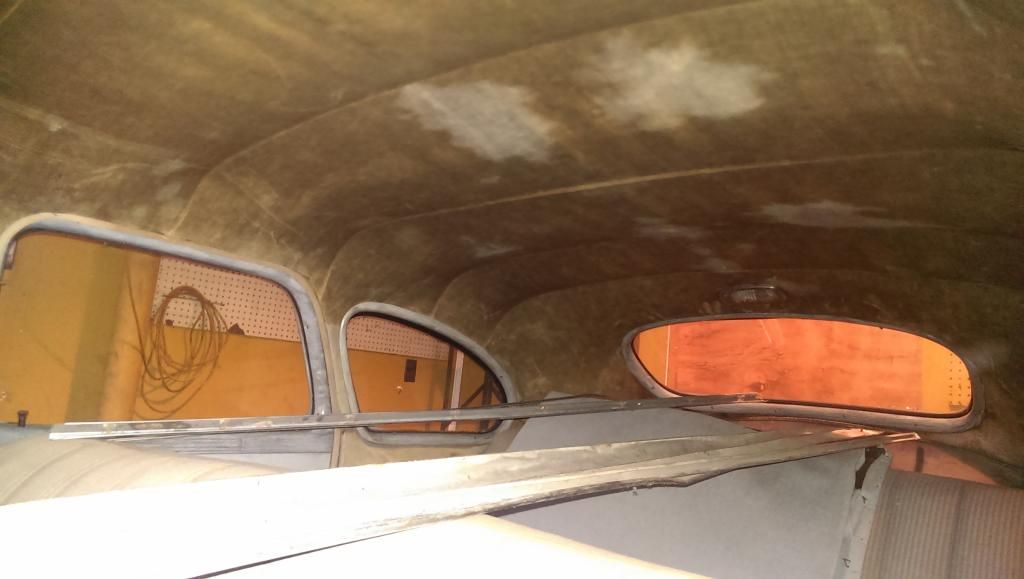 We have to clean out a spot in the garage that is to be it's new home, then we can work on moving it!
The tires were unsalvageable, so we put the car on jack-stands and will be going to the junkyard for some used tires to get the car moved. Once the car is roadworthy, she will get some nice rubber, but until then, we just need something that rolls.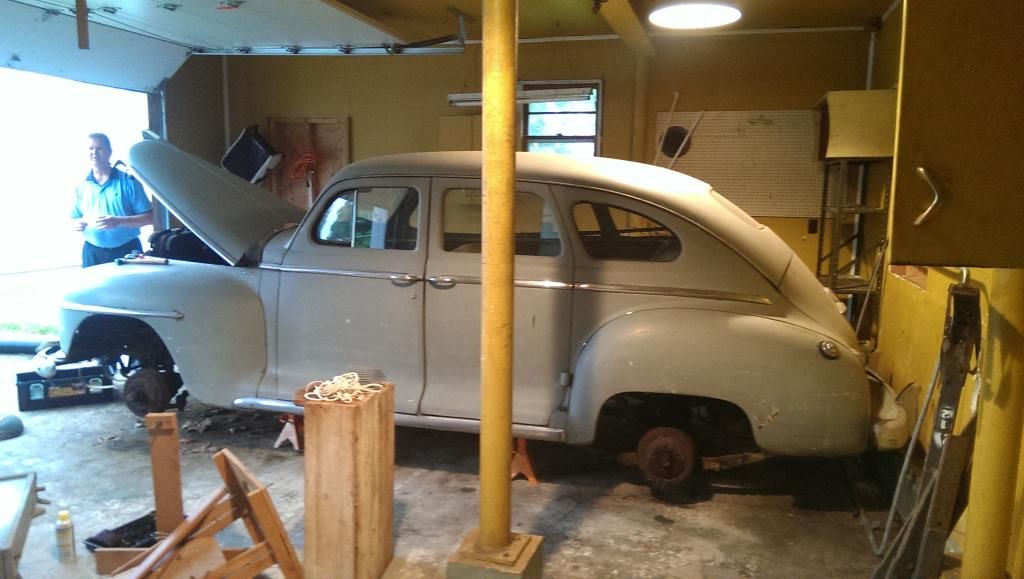 One thing I love about these cars is the hood emblems... they are awesome!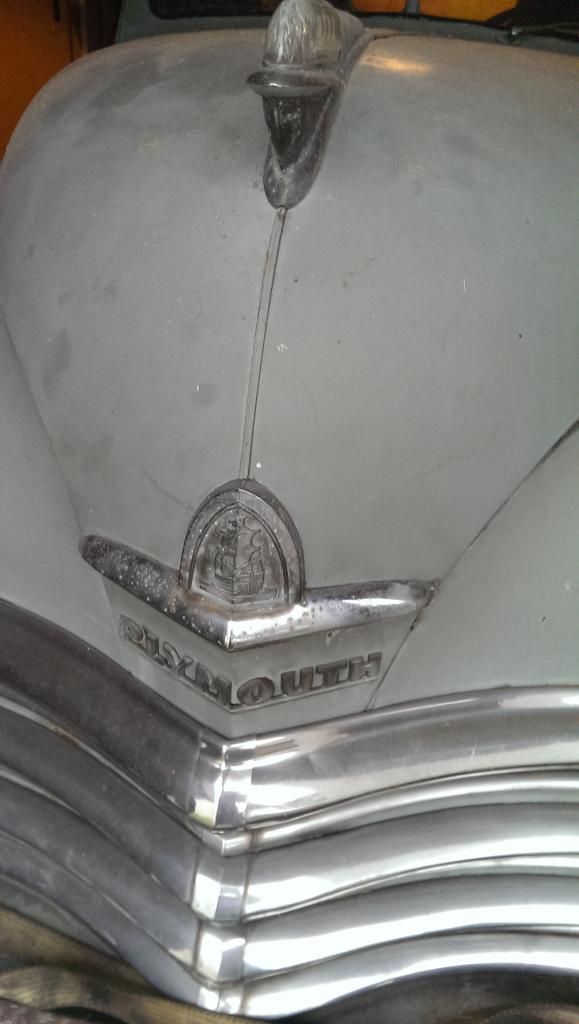 The next thing is future plans...
First things first, is I want to get the car cleaned up and roadworthy. Once that happens, I can start having some fun! I have a couple awesome ideas, but unsure of which route I will go. One idea is a 440 and another is to go wild and throw a 12V Cummins under the hood, but it will depend on a lot of things.
It will probably be a few weeks before we are able to get it moved, but when that happens, we can start the slow process of cleaning it up.