Its running a 360 and sounds wicked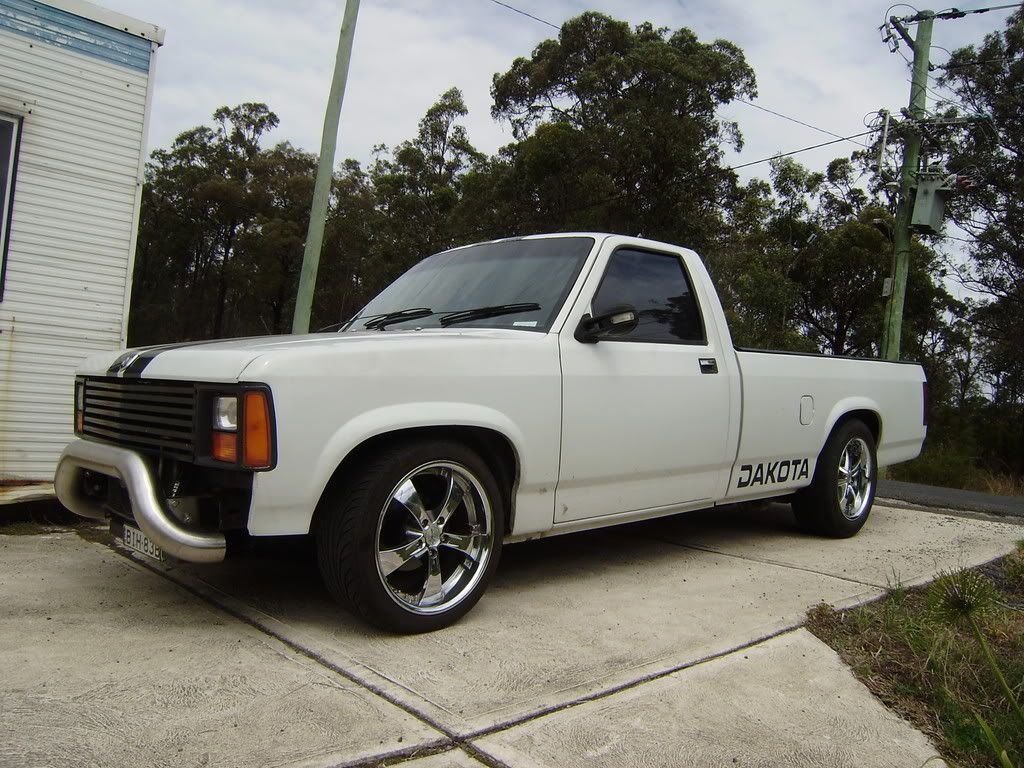 .. I hated the standard interior so customised it my self using a dash out of a car. It was a headache but it come up pretty good I think!!
You may think Im crazy to put so much time into a Dak but its the only one I know of in Australia thats right its in OZ!!!
If some one has some pics of other modified daks 87-89 send me some
[email protected]
Does any one know of where I can get a phantom style front grill from( a Bar grill that covers the headlights)?? or nice black style tail lights aswell like te clear but in black if you know what i mean!!
Does anyone specialise in any modified parts for these cars theres plenty for the chevs but I cant find any for a dakota.
RE: standard parts I only need a few little things to finish it off I am after the plastic interior trim that goes from the bottom of the front screen up around the door arch and down the side/back of the cabin, Also the trim along the back of the cab under the rear window..Condition doesnt matter as it will be covered in vynal anyway, finally the nuts to hold on the wiper motor.
Finally if anyone has these power windows installed in their dak could you please send me a pic of them installed ASAP as I bought these of ebay but not sure where they mount on the door
If anyone can help with these please let me know