8LUG Truck Gear Exclusive!

Shibby Engineering is going to give away a Stage II intake horn/TV delete to a lucky 6.7 owner!
(Minimum Purchase Required)​
This is $535 value. Here is a link to the product details:
http://www.8lugtruckgear.com/Shibby-Engineering-6-7-Stage-II-Air-Intake-Horn-p544.html
The actual giveaway horn is the pictured below that is powdercoated in Electric Blue. The TV Delete that is included in the giveaway is also powder coated to match in the same electric blue. The TV Delete pictured is for reference purposes only.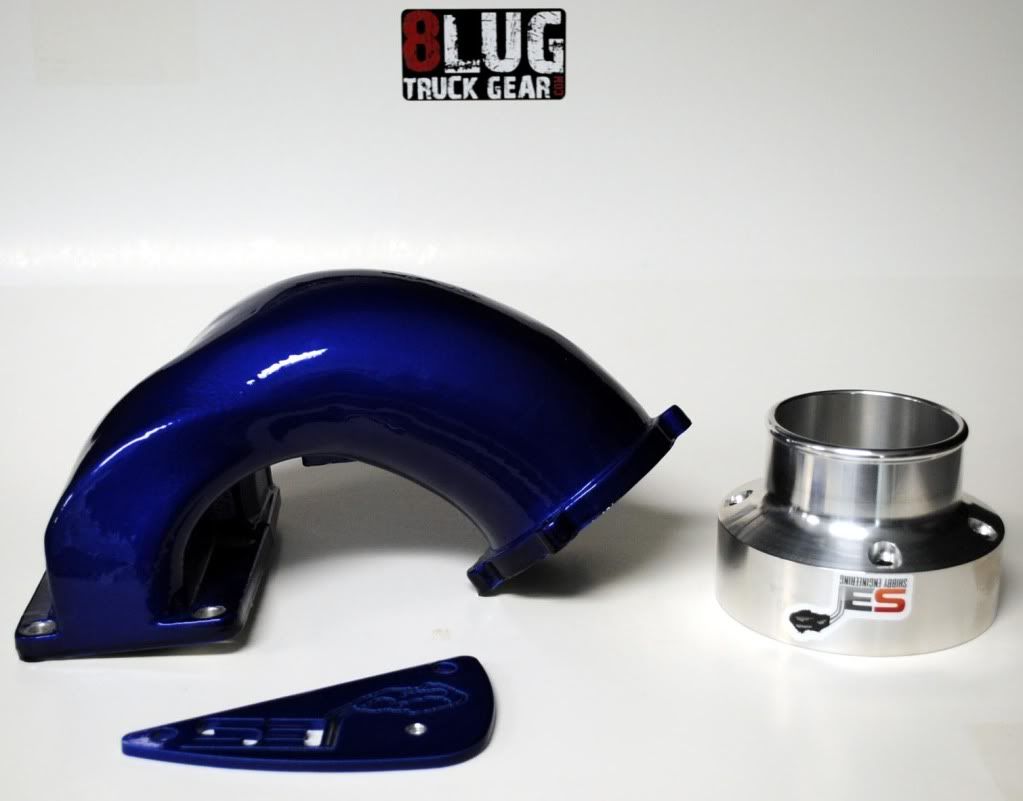 For every Shibby Engineering product over $50 that is purchased during the month of September you will get an entry into the drawing. You will get a drawing number on your invoice and the drawing will be performed using random.org. If you purchase more than one product you will have multiple entries in to the drawing.
Here is a link to all of the Shibby Engineering products on our website:
Shibby Engineering
Rules:
There will be consecutive entry numbers added to the customers invoice and these numbers will be plugged into Random.orgs calculator when the drawing is held.
All orders must be placed by 12:00 EST on September 30th to qualify.
The drawing will be held the first week of October and we will announce the actual drawing date in this thread.
Winner does not need to retain invoice to win.
Winner must provide complete contact information at time of purchase including Email.
Winner must respond to winning notification via email or phone Within 1-Week From Drawing Date.
If Winner Does Not Respond within 1 week of posted notification we will draw another number.
Winner will be listed in this thread
We would like to thank Kurt at Shibby Engineering for offering this to get a great piece into the hands of a 6.7 owner.