Discussion Starter
·
#1
·
For sale :
Interior accessories including 4 piece floor mat set with red ram logo and DODGE lettering, a set of 4 shoulder pads embroidered with the red rams logo and white DODGE lettering, a pair of medium Dodge pit crew gloves with red ram logo and white lettering.
Exterior headlight clear covers made out of ABS plastic. Made by GTS.
Not pictured : Black leather steering wheel wrap with red rams head and red DODGE lettering, and a Chrome key fob with Red Ram head and shield.
The floor mats have never been used, I bought them, and then put them in the garage in a box. I went with something a little more heavy duty. The gloves have never been worn. This can all be purchased as a set or bought individually. The headlight covers have been on my R/T in the garage since I got them, so are in excellent shape. The shoulder pads have no wear on them at all. I hardly ever take my truck out, so they hardly ever get used.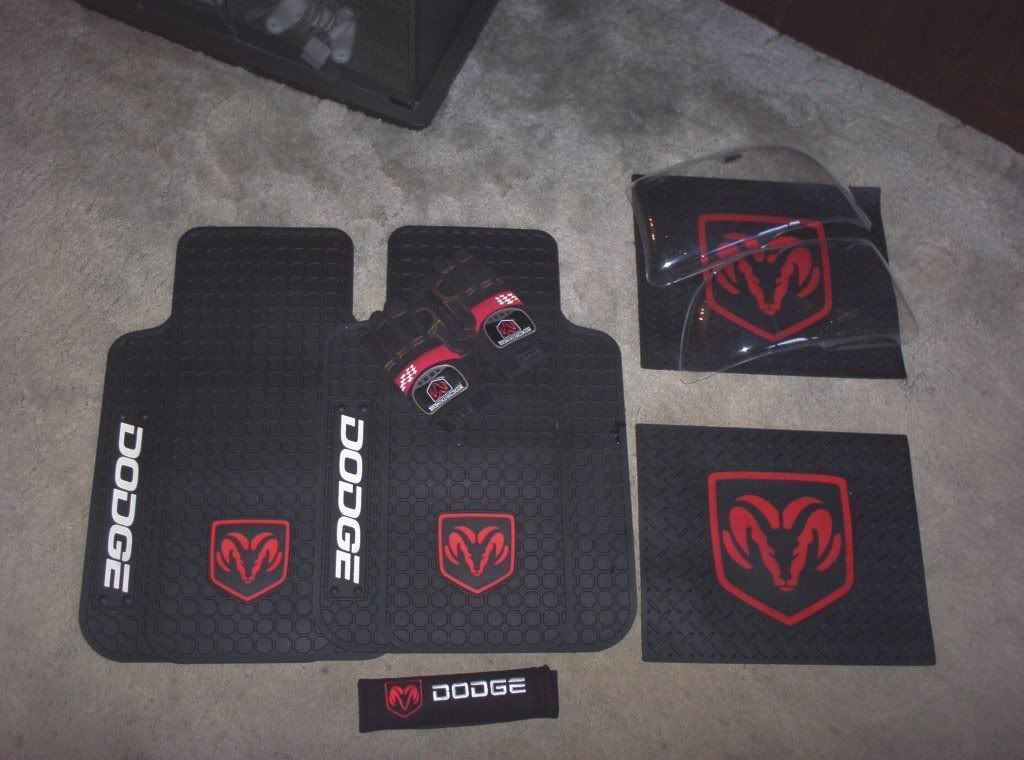 Front Floor mats -- paid $70 asking $65
Rear Floor mats -- paid $30 asking $25
Gloves -- paid $20 asking $15
Steering wheel cover -- paid $20 asking $15
Shoulder pads -- paid $60 asking $50
Key fob -- paid $12 asking $10
Headlight covers -- paid $80 asking $70
or if you want all of it I will take $190
Prices do not include shipping.
Let me know. Send me a PM, email notifications sometimes work sometimes dont.
~CYCLONE_06