Discussion Starter
·
#1
·
There are many reasons to upgrade your car's grounding system. Adding more electrical loads create more draw, such as amplifiers for a sound system, adding off road lights or electric fuel pumps. Often, stock ground systems are already maxed out and could use a little help.
I'm not here to sell you on the idea or debate if you should add to the stock grounding system or replace the stock wire completely. A quick Google search will give you more reading than you will ever care for on that subject (search for 'big three wires'). Also, finding the points where you want to attach the ground wires to is completely up to you. You don't have to use the stock locations every time. What I want to show you is how to make these wires look pretty snazzy, and where they can almost be confused as stock OEM parts.
I buy stuff from a number of places but I do have my favorites. I don't think I can go two weeks without getting some sort of delivery from PartsExpress.com. Buyheatshrink.com and Wirecare.com are both good for the heatshrink and braided sleeving. There are a couple other places cheaper for the wire but reliability is some times questionable (I still use a couple). There are also some other wire wraps out there if you are going for a different look or want to try something else. I've used Reflex Sleeving and Gorilla Sleeve in the past with good success.
For this project (her car) I used a 4 gauge wire that I used before on a past project. Read that as "free". TechFlex Clean Cut (1/4" for 4 the gauge), heat shrink (1/2"), and various ring terminals.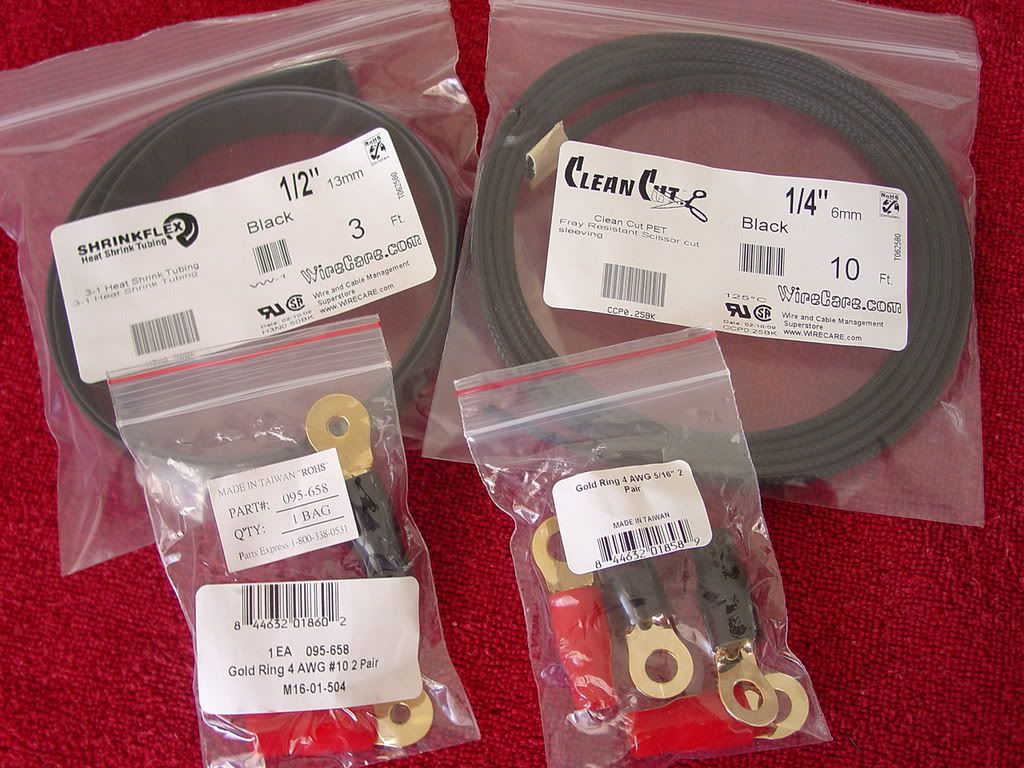 Measure the amount of wire you need and cut the wire to length. Installing the ring terminal is up to you. Crimp it or solder it. And then slide the TechFlex on.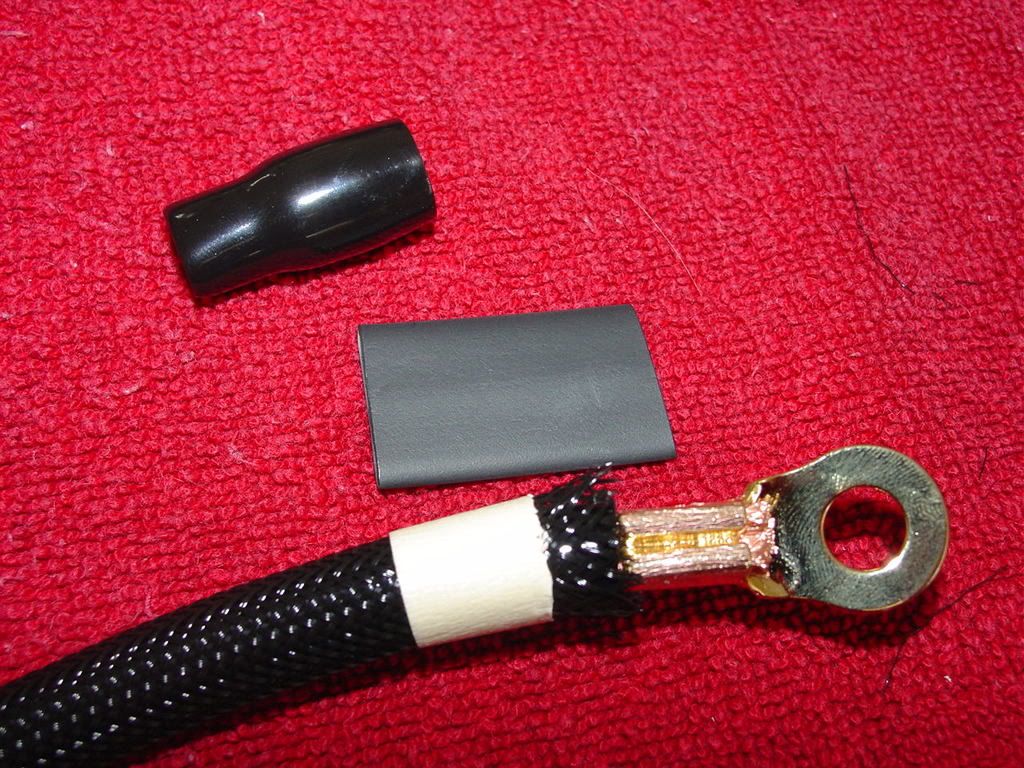 Use the heat shrink to secure the TechFlex and cover the ring terminal joint.
Slide the rubber protector over the end.
Look at these slick wires.
Then go install it.
Other information:
TechFlex Clean Cut 1/4" - 10' for $5.30
3/1 heatshrink tubing 1/2" - 1' for $1.35
4 AWG black power wire - 1' for $1.95
Gold Ring 4 AWG 3/8" - 2 Pair for $4.24